Our Team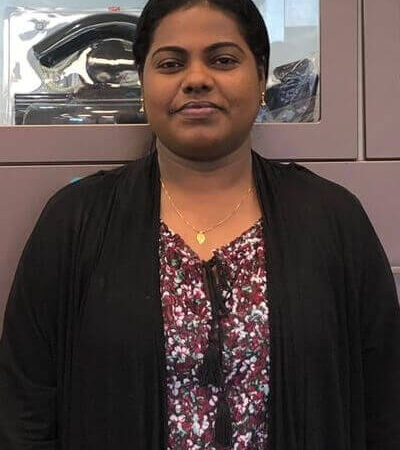 Lekha Kalnoorkandiyil,
PT
Lekha has been practicing physiotherapy for over 7 years and has developed a special interest in treating lower back pain and musculoskeletal conditions.
She completed a Bachelors in Physiotherapy and received a university rank testimony for her academic brilliance. Lekha places a strong emphasis on precise assessment and diagnosis to identify the root cause of client's pain and dysfunction. She utilizes various treatment approaches which includes myofascial release, mobilization, therapeutic corrective exercises and modalities.
When Lekha is not working at the clinic, she enjoys spending time with family and friends and loves listening to music and reading books.